Storing furniture seems to be a very simple task. You just need to rent a unit in a self-storage facility, and then you (need) to transport the furniture from your house to the facility. That's it. However, the way it will be packed and prepared for storing has a significant impact on the items' condition. Although renting a self-storage unit is a great idea if you need some extra space, it also demands proper planning and preparation to be satisfied and to make sure that your belongings will not be damaged. We know the best tips and tricks on storing furniture, and we will share it with you in this article.  
1. Make a good research
First and foremost, find the best self-storage facility where you can store the furniture. Consider the best options, for example, climate-controlled storage. This type of facilities uses heating, ventilation, and air conditioning system, which means that your furniture will not be exposed to extreme temperatures and humidity damages. This type of self-storage unit will be the best choice for wooden furniture because it will protect the wood from splitting. 
It's important to make yourself acquainted with the guidelines to know what items you can store in a particular unit. The price is also important, especially if you plan to rent a self-storage for a longer period of time, thus find the most cost-effective option. Remember that good research is the key to satisfaction. If you decide for a facility without climate control, you must wrap the items to protect it them from drying out, and fabric fades. We write more about it more in the next paragraphs of the article. You will find more information about it in the next paragraphs of this article.
 2. Disassemble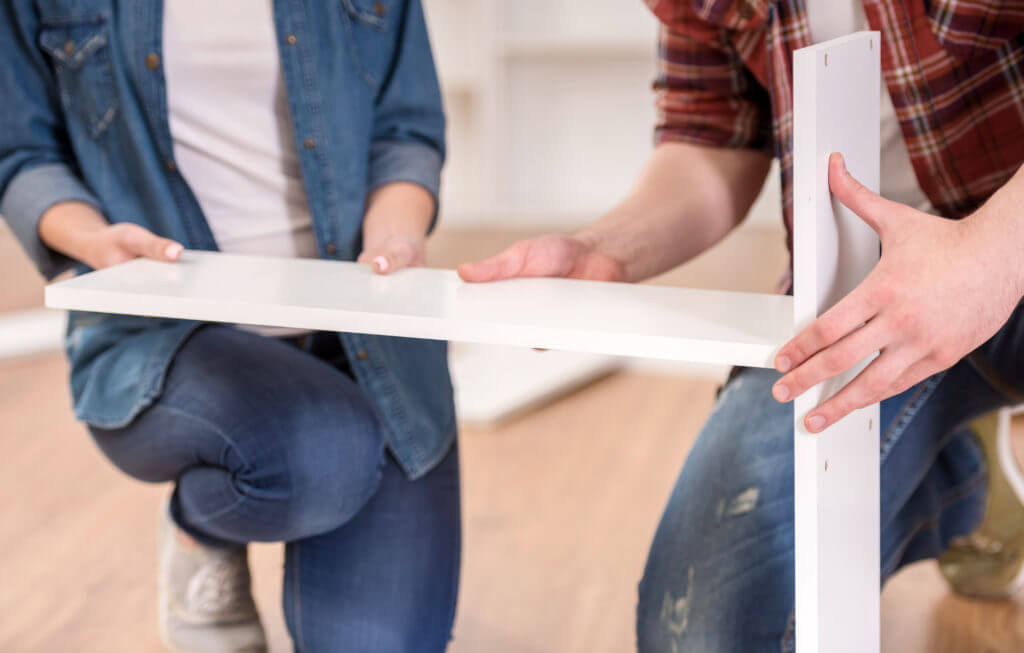 If it's possible, you should disassemble your furniture into smaller parts. In this way, it will be easier to use your rented space to maximum effect.
Also, larger items of pieces of furniture may need to be taken apart in order to protect them from damages. For example, if you need to store the chest of drawers, remove the drawers from it and store them separately. Removing table legs is also a good idea. It is going to be easier if you prepare smaller items correctly before transporting them to the self-storage facility. Make sure, that you have enough space where you can disassemble the furniture without any damages. Be aware, however, that wood furniture is susceptible to mold. However, even disassembling will not give a 100% guarantee that after a few months the piece of furniture will be in the same condition. Make a note of how each piece of furniture goes back together or take photos to make it building it back up easier. The most important aspect of furniture preparation is good wrapping and using protective products such as polish and wax.  
3. Proper wrapping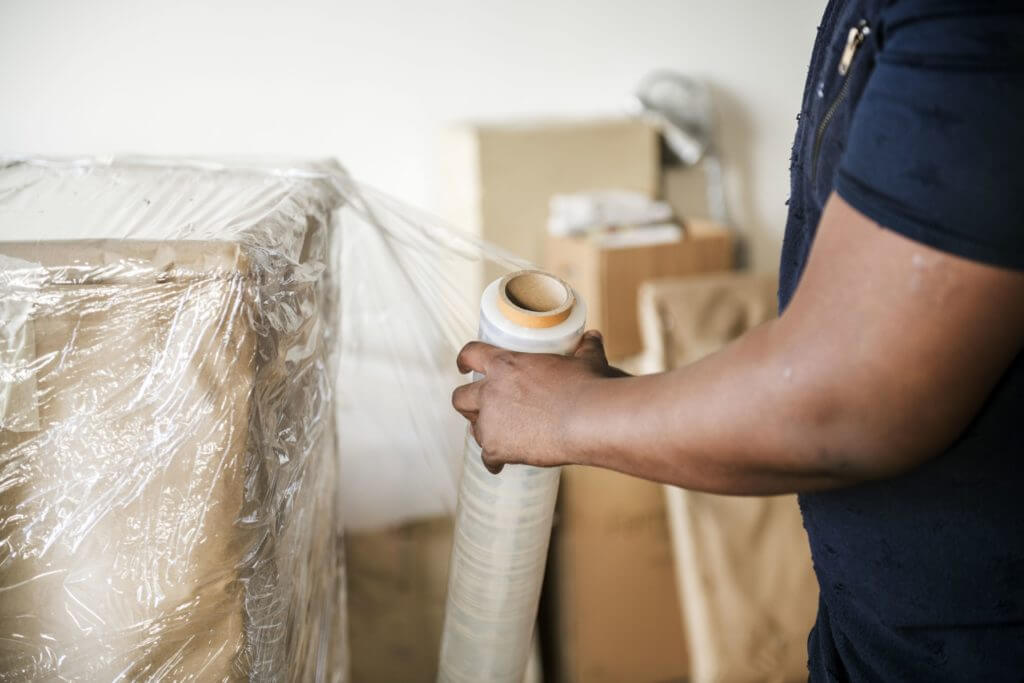 Protecting your furniture with specialist tools and covering it in wraps decrease the possibility of damages. It is very important to protect fabrics.
However, we advise you to wrap wooden furniture into plastic foil, because there is a high risk that the mold will spread under the foil. Instead, use fabric covers which allows the air to circulate, but at the same time, protects the furniture from damages. 
It is equally important, not to place the furniture directly on the ground because a potential flood can destroy your belongings in the storage unit. To minimize the risk, use wooden pallets, planks, blocks, and sheeting, and put the furniture on them. Bubble wrap will be perfect to cover the glass and plastic elements. Protecting the glass items can be done with paper, bubble wrap, and boxes. For example, cover the mirrors with paper and bubble wrap and then place them into a flat, and long box. Pack your furniture methodically by starting with the largest pieces and then the smaller ones. Proper organization inside the unit is the key of good usage of the space you rent.
4. Cleaning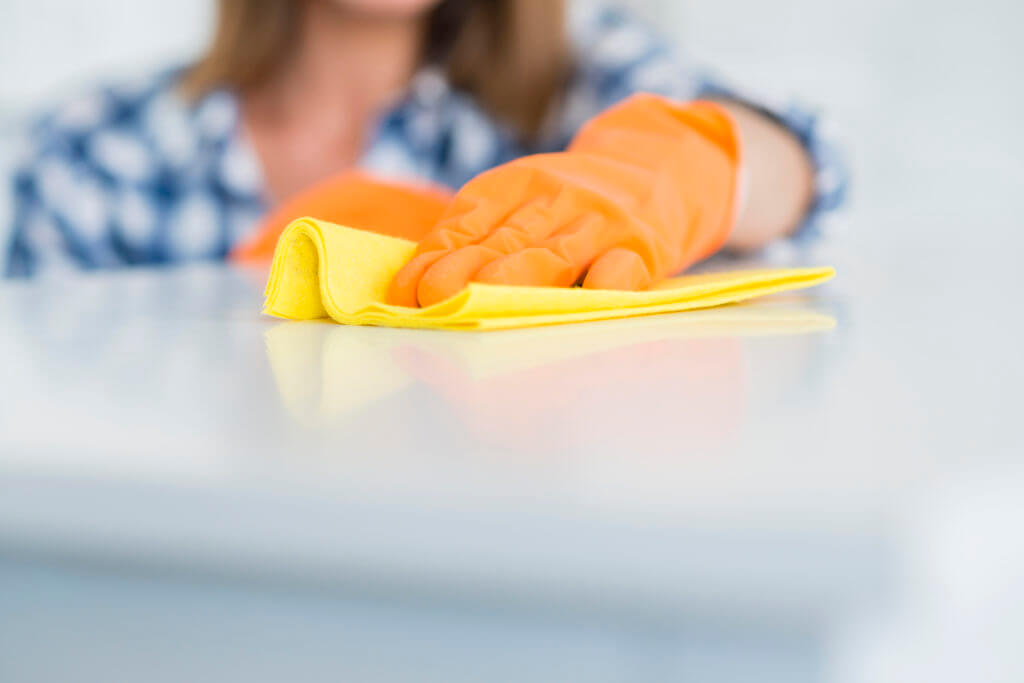 Cleaning the furniture before transporting it to the self-storage unit is a must if you want to make sure that the fabrics and the texture will stay in good condition.
Firstly, check if any drawer and any locker contain needless items, especially food. It is obvious that food is perishable and there is a risk of occurring bugs which is the worst-case scenario. However, you don't need to because self-storage facilities have regular pest control.
Secondly, remove any dust and dirt, and use special products like furniture polish and wax which will additionally protect the exposed surfaces. To clean the furniture, use either special products for wood or normal soap. But not only wooden furniture demands additional cleaning. It will be beneficial if you clean the fabrics of a couch and cushions, but you need to wait until every item is dry. Never put dirty belongings into the storage unit.
Conclusion
Self-storage units are perfect for everyone who needs extra space to store their belongings. Whether you want to move into a smaller apartment but you don't want to get rid of your furniture, or you plan to travel all over the world and you look for a space to rent to store your belongings, the self-storage unit is always a good choice. Depending on the facility and your personal needs, there are different options to consider. We recommend renting a climate-controlled unit, especially if you plan to store wooden furniture. Remember to pay attention to good preparation and protection of every piece of your furniture before you transport it to the unit. It won't be so complicated if you make a plan, to avoid mistakes. Rent a self-storage unit in the appropriate size to fit everything you need. Leave some space between the items to let air circulate. We hope that this article will help you to make the right decisions!