A storage unit can be a lifesaver when it comes to moving. It's a great short-term solution to keep your life organized when everything feels like it's changing. Before you run out and rent your unit though, it's best to know everything you can to make your move as easy as possible.
Start with Research
Before you even rent a unit, begin with research. Look into a few facilities that you are able to use before going to visit them. Also, don't be afraid to contact moving companies. We are from LA so we quickly looked up Los Angeles moving services. We found a great LA company called QShark-Moving. Their suggestions were very helpful and we encourage you to do the same.
Ask to see if there is a temperature control, the hours you have to access your unit and how secure your items will be.
Check to see if everything is video-monitored as well as how the locks work. Visiting is a great way to find the answers to all these questions and to see how clean the place is. Not to mention that you will be able to see whether the customer service will be beneficial to you.
Renting a Unit ASAP
As soon as you know you're moving, rent a storage unit right away. There are all sorts of units in storage facilities, but many of the larger units tend to fill up quickly.
Since you're renting short-term, you'll want to get that unit as soon as you can to make sure you have the space you'll need.
Unit Size
You may think you need the largest unit the facility has but try to accurately measure your items before you pick out a unit. If you are able to choose a smaller unit, this will save you a lot of money in the long run.
Choosing something smaller will also prevent you from adding more things to your space or keeping everything stored over time. Just think about how you can most efficiently store items to reduce the size of your space.
You may be able to disassemble furniture or use a ladder to stack boxes from floor to ceiling.
Be Aware of Your Time
Let's say you've rented your unit and you're ready to move your stuff in. Be sure to give yourself a realistic deadline for rental. Even if you think you'll move everything out within a month, remember that most people end up leaving their things in storage for longer than they thought.
It becomes easy to leave everything in there when you don't have to see it every day, so keep your timeline in mind.
Climate Control
When you're renting a unit, there are some specific features like climate control that can make your move less stressful. Storing valuable and fragile items in a climate-controlled room prevents them from warping, getting moldy, or getting ruined.
Especially if you have photos, books, furniture, antiques and electronics, spending just a bit more will be beneficial in the end.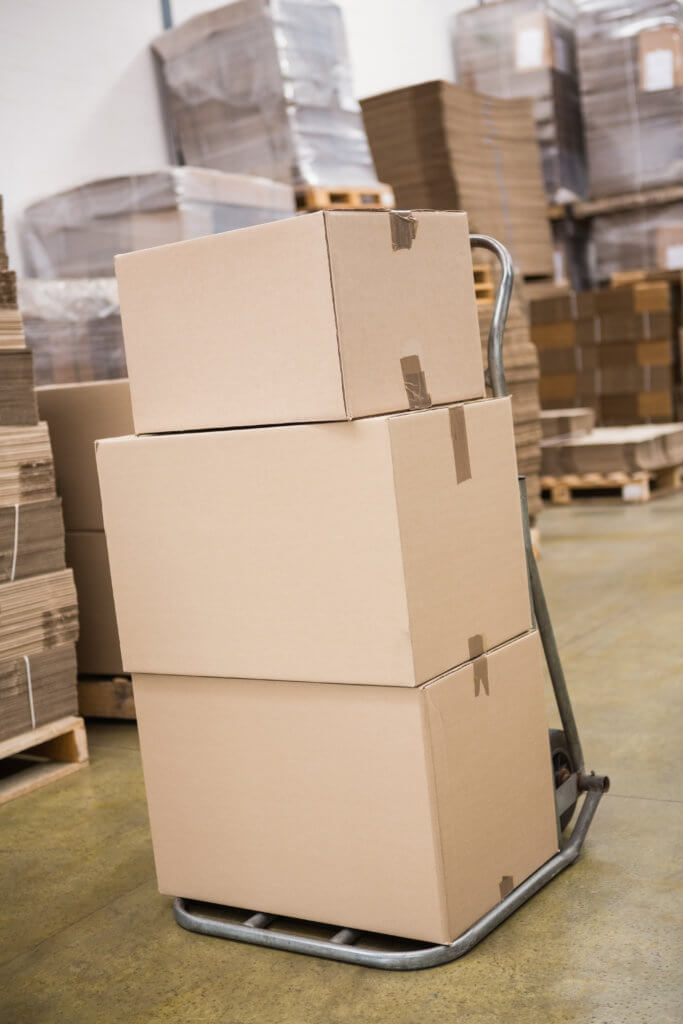 What Can't You Store?
You have everything in your home heading into storage. There are any number of items that you might move in there, but that makes it that much more important to know what you're unable to store.
Check to see what's not allowed to avoid storing items or substances that could potentially be dangerous. This includes hazardous materials, firearms and anything flammable. Animal products and food are off-limits too but check with your specific facility to get the full list.
Check on Security
If you want to store everything from your home in a storage unit, you'll want to make sure that your facility has the highest security standards possible.
Visit the facility yourself and check to see if units are individually alarmed, what the video surveillance looks like and if there's gated access. You may want to find a facility that is meant to protect your items from accidental damage.
This includes fire detectors or smoke alarms; these will ensure that everything you own stays safe when you move.
Your Access
You're moving things in and out of your unit constantly, meaning that you'll need to visit often. This can become a problem if your unit doesn't allow you to visit when you need to. Check to see the hours you can access the unit and when you're allowed to move items in and out.
Free Amenities
Many storage facilities know that their tenants are going through some sort of transition, so they try to make your move that much easier. This means that they may offer a free moving truck to help you out or may provide assistance in unloading your stuff.
Extra services like this will be incredibly valuable, since you'll already be paying for your moving truck. Check to see if there's a dolly you are able to use too and if there are heavy pads that you are able to borrow to keep your furniture from being scratched or dented.
All of these little things add up over time, so a facility with these amenities will be invaluable.
Relative Cost
As always, consider the cost of your unit before you sign and get to moving your stuff. Check on all the specifics, such as if there's a minimum lease length, how much your monthly cost will be and how long that cost remains the same.
Your facility might even have insurance for the contents of your unit while you're still moving.
Conclusion
Whether you're moving to a new city or just a new home, renting a storage unit may make it that much easier. You will be able to store your items until you've got a place to put them but be sure to check all the details before you sign on the dotted line.
Consider these tips so you know exactly what to expect when you rent a storage unit for your move.